When it comes to summer fashion, most people think of sandals and open-toed shoes. However, don't overlook the versatility and style that boots can bring to your summer wardrobe. From the height of the boot shaft to the occasion you're attending, and your personal preferences, let's explore how to rock boots in the summer season.

Boot Shaft Height:
Ankle Boots:
Ankle boots are a summer staple due to their versatility and comfort. Here are a few ways to style them:
Dresses and Skirts: Pair ankle boots with flowy summer dresses or skirts for a trendy and feminine look. Opt for shorter hemlines to show off the boots and create a balanced silhouette.
Shorts and Rompers: Ankle boots can add a touch of edge to your summer shorts or rompers. Roll up the hem of your shorts slightly to create a casual and stylish outfit.
Cropped Pants or Jeans: For a more casual and relaxed vibe, wear ankle boots with cropped pants or jeans. This combination works well for both daytime and evening looks.
If you are torn about what look to choose for your ankle boots, then I suggest you try this white ankle boot first.

Calf Boots:
Calf boots offer a bit more coverage and are perfect for transitioning from day to night. Here's how to style them in summer:
Flowy Dresses or Maxi Skirts: Pair calf boots with lightweight, flowy dresses or maxi skirts for a bohemian-inspired look. The boots add an interesting contrast to the flowing silhouette, creating a unique and stylish outfit.
Denim Shorts and a Blouse: Combine calf boots with denim shorts and a breezy blouse for a casual yet chic summer outfit. The boots add a touch of sophistication and elevate the overall look.
Skinny Jeans or Leggings: Calf boots look great with skinny jeans or leggings. Tuck your pants into the boots for a sleek and polished appearance. Add a lightweight cardigan or a denim jacket for those cooler summer evenings.

Knee-High Boots:
Knee-high boots make a bold statement and can be a stylish choice for summer. Here are a few ways to wear them:
Mini Skirts or Dresses: Pair knee-high boots with mini skirts or dresses for a fashionable and flirty look. The boots elongate the legs and create a visually appealing outfit.
Shorts and Oversized Tops: Combine knee-high boots with shorts and oversized tops for a trendy and casual ensemble. This combination is perfect for a summer festival or a day out with friends.
Maxi Dresses or Skirts: For a boho-inspired look, wear knee-high boots with maxi dresses or skirts. This combination exudes a carefree and romantic vibe, perfect for summer evenings.
The most classic is the Chunky High Heel Stacked Platform Knee-High Boots, which can basically be said to be a pair of shoes that every girl will own.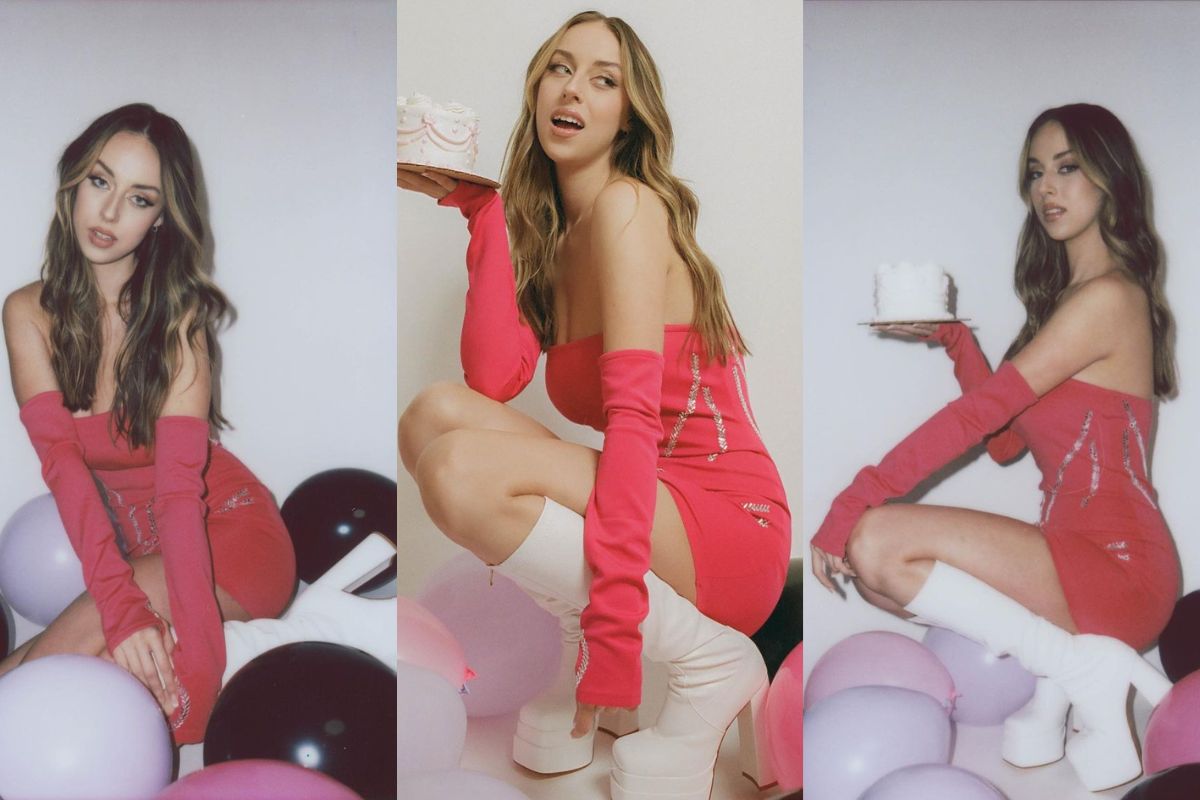 Occasion:
a) Casual Outings: For a laid-back summer look, pair ankle boots with denim shorts or a flowy sundress. Opt for lighter colors like tan or white to embrace the summer vibes. Complete the ensemble with a floppy hat and sunglasses for a chic and relaxed outfit.
Try these pointed toe embroidered western boots.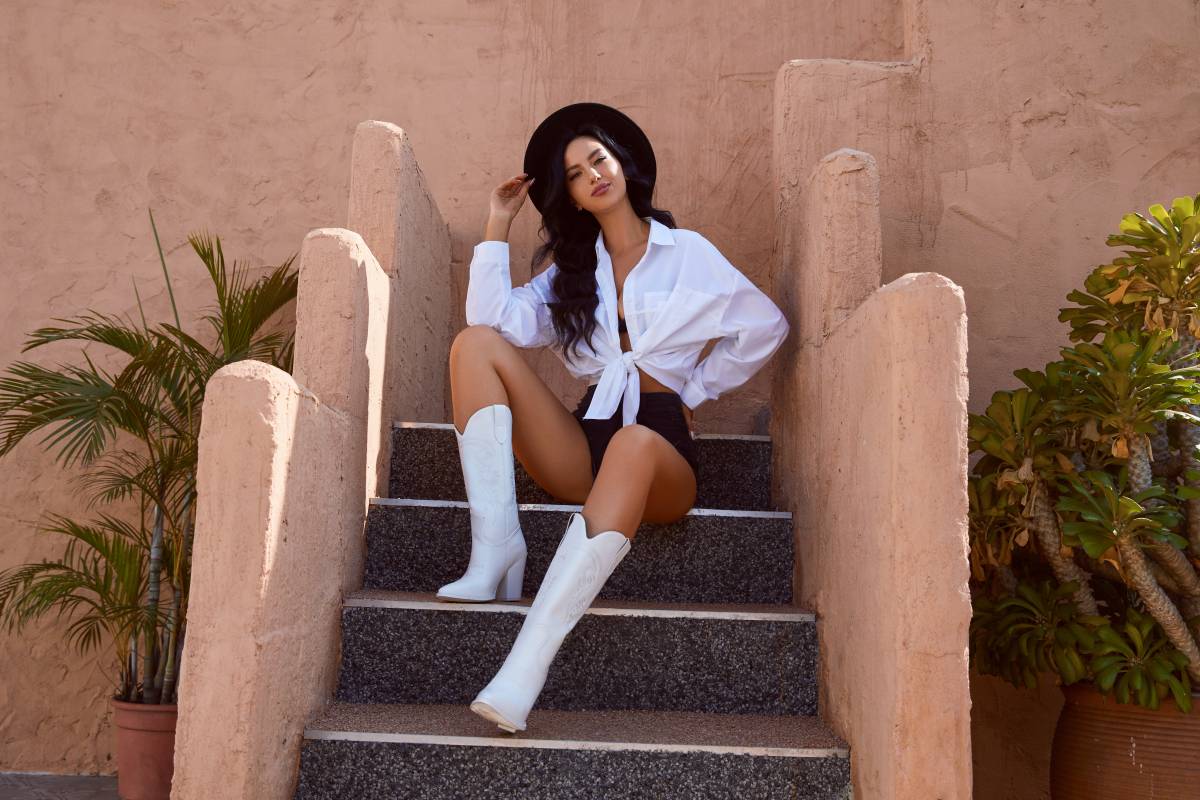 b) Outdoor Events: Attending a music festival or a garden party? Opt for a boho-inspired outfit with suede or leather fringe boots. Pair them with a flowy maxi dress, a floppy hat, and some statement accessories to create a whimsical and free-spirited look.
When the music starts and you start swaying your body to the beat, the tassels on your tasseled boots will make nice waves.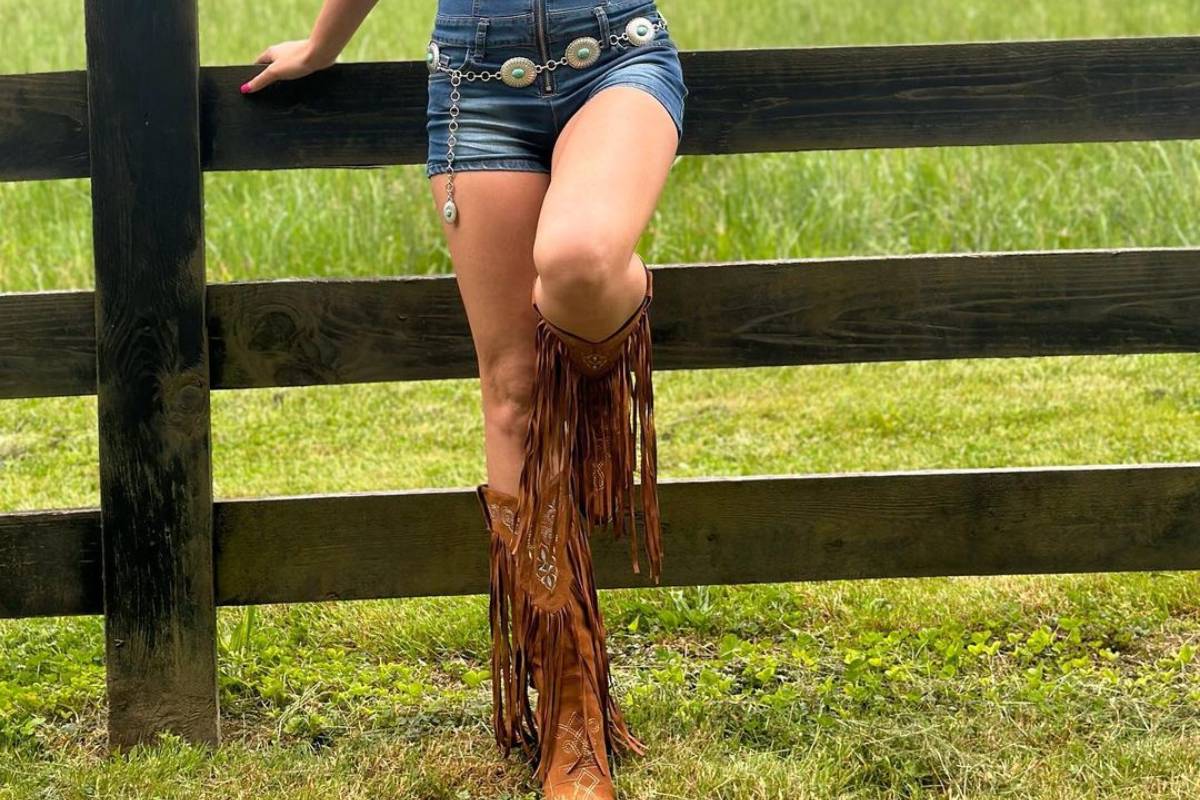 c) Evening Soirees: Don't be afraid to rock boots for an evening affair. Choose a sleek pair of heeled boots in a metallic or bold color. Rhinestone boots that sparkle in the light are also a great choice. They can be paired with a tailored jumpsuit or a midi skirt, adding an edgy and sophisticated touch to your ensemble.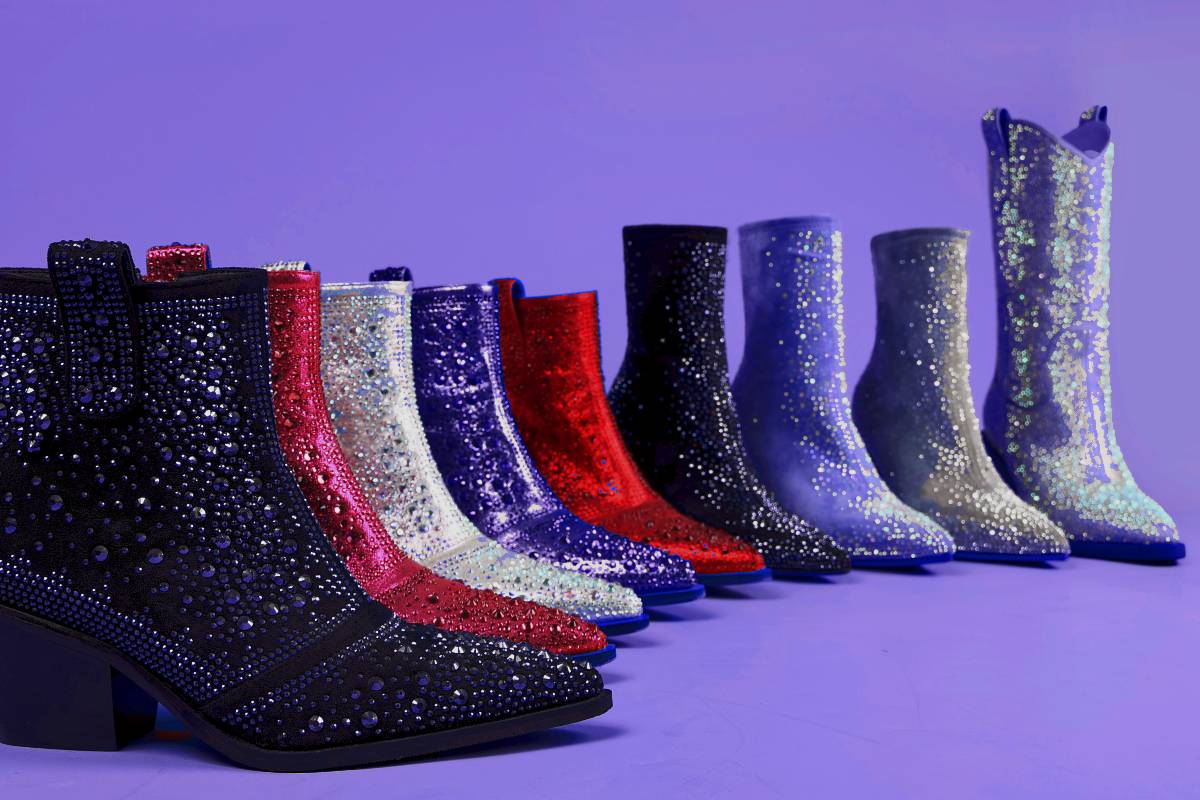 Personal Preferences:
Ultimately, your personal style should shine through in your boot choices. Whether you prefer a Western-inspired look, chunky combat boots, or elegant booties, there are countless options available. Experiment with different materials, embellishments, and details to find the perfect pair that aligns with your individual taste.

Summer is not just about sandals and flip-flops. Embrace the unexpected and incorporate boots into your summer outfits. Remember to opt for shorter boot shaft heights, select the appropriate style for the occasion, and let your personal preferences guide your choices. With the right pair of boots, you can elevate your summer style and make a bold fashion statement. So, step out with confidence and rock those boots all summer long!